Toyota Italia Teases Upcoming Toyota C-HR Prototype
Written by : Ashton G. Curran
Date Published : 2023-04-21
Date Updated : 2023-04-21
Category / Tag : toyota
Toyota Italia recently gave a sneak peek of its upcoming Toyota C-HR concept car, which is expected to be released in Italian dealerships by the end of 2023. Since its launch in 2016, the Toyota C-HR has been a best-seller in Italy and continues to be the best-selling electrified model with high wheels....
The C-HR has become quite popular due to its unique and futuristic design, as well as its hybrid technology.
The latest Toyota C-HR prototype, the C-HR Prologue, was unveiled in 2022, and the production version is expected to resemble it closely.
The C-HR Prologue retains the continuous alternation of angular shapes that characterizes the current model, but with some simplification to its appearance.
The front and rear overhangs remain very short, and the large wheels on the prototype further increase the car's "detachment from the ground," giving it a more significant presence on the road.
The new design promises to be more practical and comfortable, addressing the issue of space on board, which was previously identified as a drawback for taller passengers.
The shark-nosed front end of the C-HR Prologue provides an even more incisive look to the upcoming model, with a slightly smaller grille and slimmer headlights.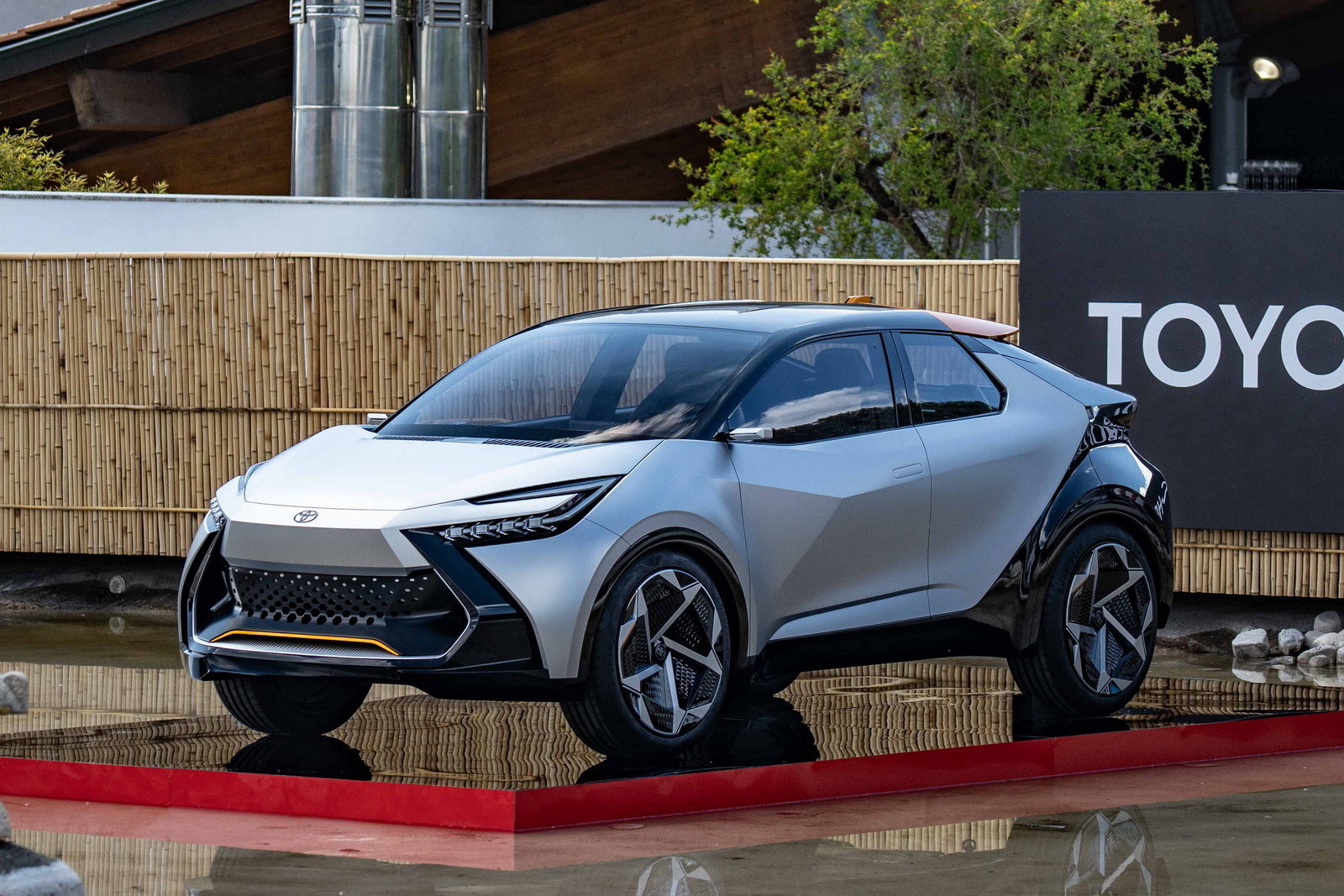 The tricolor paintwork of the bodywork, with darker shades for the rear mudguard area and the roof, gives the new design a unique and striking appearance.
The hybrid powertrain is expected to be similar to the current model, featuring a fifth-generation Toyota hybrid system with a 1.8 engine for a total of 140 horsepower or a 2.0 engine for a total of 196 horsepower, with a possible introduction of a rechargeable version with 223 horsepower.
The new Toyota C-HR is likely to be a hit with car enthusiasts, especially in Italy, where it has been well-received since its launch.
The new design promises to be a significant upgrade to the current model, retaining the popular elements while enhancing practicality and comfort.
The hybrid powertrain ensures that the new Toyota C-HR will be an environmentally friendly vehicle, offering low emissions and excellent fuel economy.
The wait for the new model is expected to be worth it, with the new Toyota C-HR promising to be a standout in the crowded and competitive SUV and mid-size crossover market.