2024 Hyundai Elantra N - A Race-Inspired Design
Written by : Ashton G. Curran
Date Published : 2023-04-19
Date Updated : 2023-04-19
Category / Tag : hyundai
Hyundai recently unveiled the fresh look for its 2024 Elantra N at Auto Shanghai. This new model draws inspiration from the recently released 2024 Sonata and Sonata N, with some styling cues carried over. One significant change in the front fascia is the removal of the shell-shaped hood and two-piece headlights, likely done to cut costs. ...
The fenders have now risen higher, creating traditional bonnet closing lines.
Additionally, the headlights have a metal strip for reflection but do not provide illumination, unlike the Sonata.
The darkened face is divided into distinct horizontal and vertical sections, with a black bumper separating them on the sides.
The lower air intake is also more voluminous, thanks to the taller, sloping struts.
As of now, the specifications of the 2024 Elantra N have not yet been published.
However, former N head Albert Biermann hinted at a new petrol engine for the i30 Sedan N, which could mean a new powertrain for the Elantra N as well.
The current 2.0-liter engine generates 286 horsepower and 289 lb-ft of torque, with a six-speed manual or eight-speed dual-clutch transmission.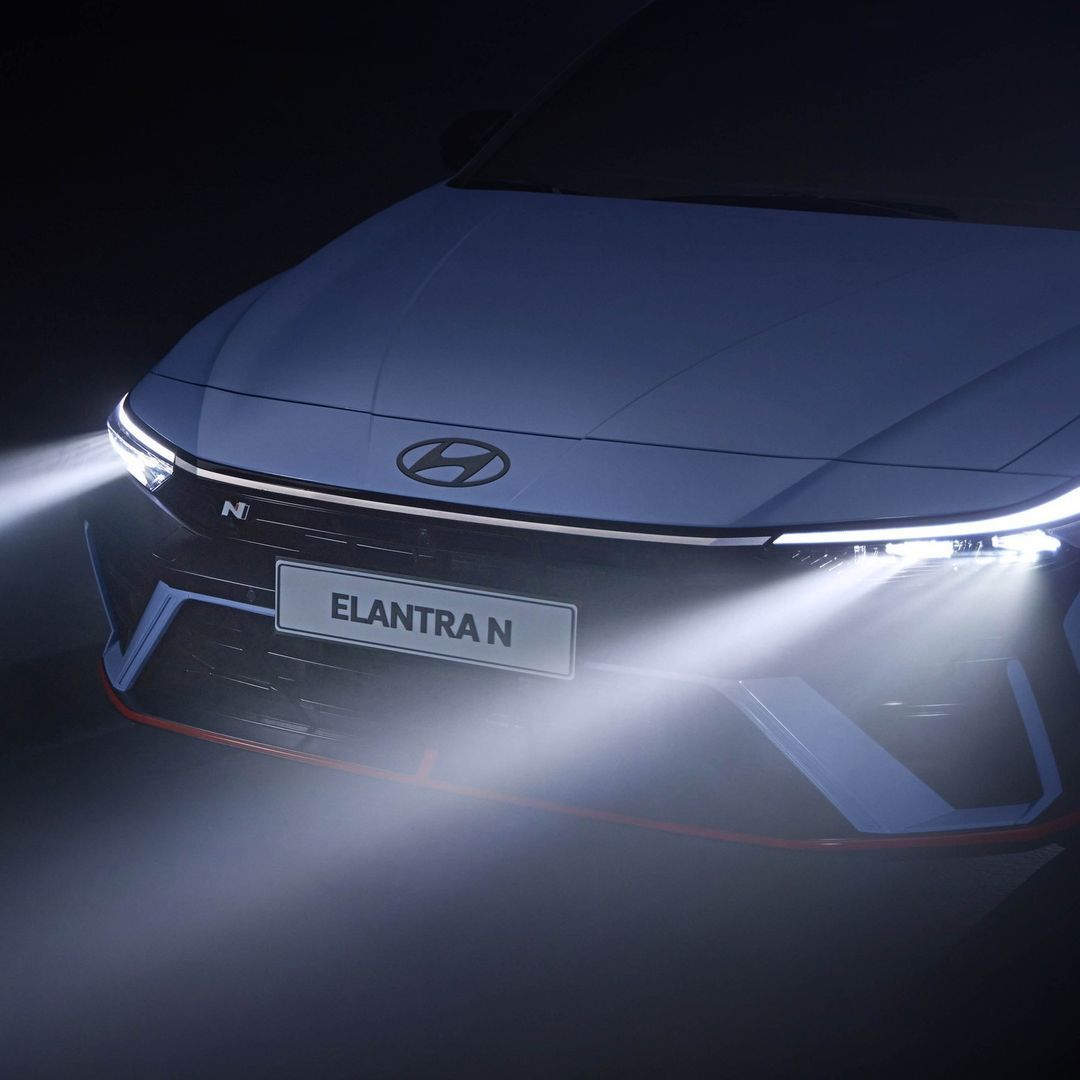 The car is capable of accelerating to 60 mph in 5.1 seconds.
The exterior of the car also boasts of a more colorful "N" on the side sill extensions and a set of new 19-inch wheels reminiscent of the phone dial rims found on some Italian brands.
At the rear, a deeper diffuser graphic runs across the entire width of the bumper and reaches the rear wheel arches, complementing the red highlights at the front.
Hyundai describes the redesign of the Elantra N as "an aggressive new look that emphasizes a low and wide stance inspired by motorsport competition." The company draws inspiration from the TCR World Tour, a touring car racing series.
The Elantra N TCR, which won the Drivers' and Teams' championships in this race, shares design cues with the Elantra N.
The debut of the 2024 Hyundai Elantra N is expected later this year, although Hyundai hasn't given a specific release date.