Xpeng Next-gen SEPA Platform For Its Upcoming EVs
Written by : Ashton G. Curran
Date Published : 2023-04-17
Date Updated : 2023-04-17
Category / Tag : articles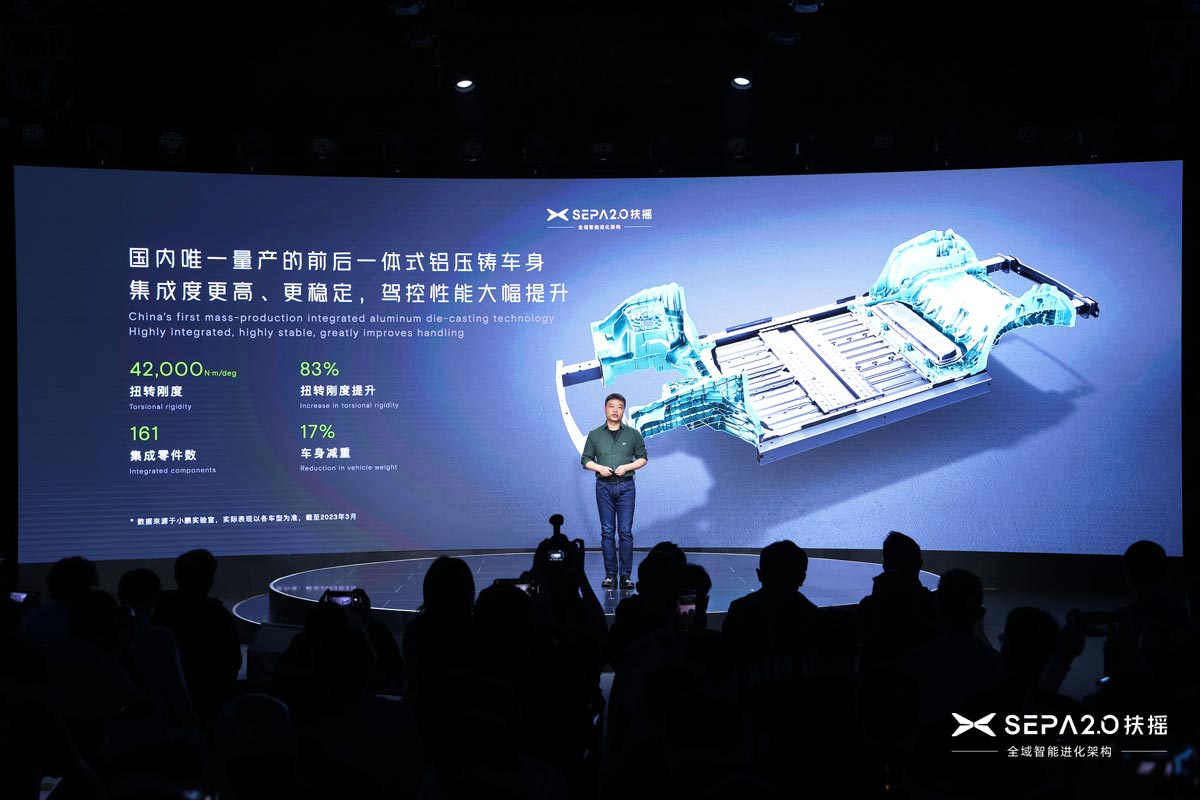 Chinese electric car manufacturer Xpeng has unveiled its next-generation SEPA 2.0 platform that aims to reduce the development time for its upcoming electric vehicles (EVs) and offer a flexible base for various car models, SEPA 2.0 is scalable for cars with a wheelbase of 1.8 meters up to 3.2 meters, which includes coupes, sedans, SUVs, station wagons, vans, and pickups....
The new modular platform will enable Xpeng to reduce development time by up to 20%, optimize costs, and roll out software updates faster.
The platform will also provide faster charging by up to 50% compared to the previous generation.
Tomorrow, Xpeng will unveil its first car model based on the SEPA 2.0 platform, the Xpeng G6 Coupé.
Xpeng CEO, He Xiaopeng, said SEPA 2.0 would lead to rapid advances in technology available to customers as standard, faster software upgrades, major cost savings, and enhanced product experiences.
The platform will also improve the Xpower drive system's efficiency, where the maximum efficiency of the electric drive increases to 97.5%, and the overall efficiency of the electric drive reaches up to 92%.