What Happened to Shark Tanks Zero Pollution Motors AIRPod
Written by : Ashton G. Curran
Date Published : 2023-04-16
Date Updated : 2023-04-16
Category / Tag : articles
The AIRPod, an air-powered car presented by Zero Pollution Motors (ZPM), was pitched on an episode of "Shark Tank" in 2015. The car, which is designed for urban transportation, runs on compressed air and produces zero emissions....
After appearing on "Shark Tank," the AIRPod received a significant amount of media attention and generated interest from potential investors.
ZPM announced that it had secured a $5 million investment from an unnamed investor, which was intended to help the company bring the AIRPod to market.
However, it's unclear if the AIRPod ever went into mass production or if it's available for purchase.
In 2016, ZPM announced that it had partnered with a company called Tata Technologies to build a prototype of the AIRPod for the U.S. market.
The prototype was completed in 2017, and ZPM stated that it planned to begin production of the car in 2018.
Since then, there have been few updates on the progress of the AIRPod.
The ZPM website still lists the car as "coming soon," but there is no information on when it will be available or how much it will cost.
While the AIRPod generated a lot of excitement when it was first pitched on "Shark Tank," it has also faced skepticism from critics who have questioned the car's practicality, safety, and efficiency.
Some critics have pointed out that compressed air is not as efficient as other energy sources and that the AIRPod's small size and low speed may make it impractical for many drivers.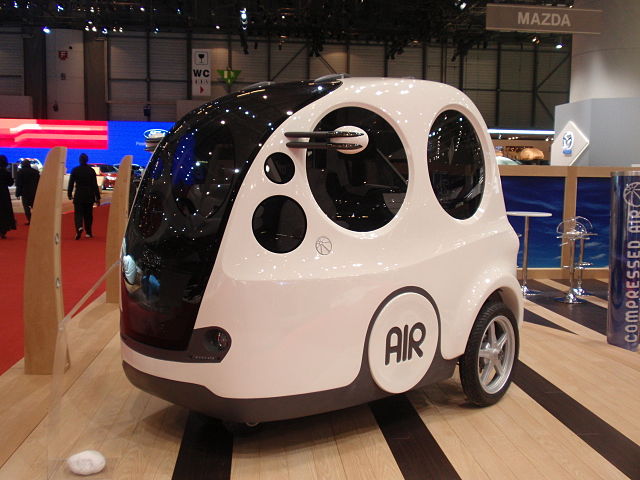 Despite the challenges facing the AIRPod, it's possible that the car could still make it to market.
The demand for zero-emissions vehicles continues to grow, and there is a growing interest in alternative energy sources.
If ZPM can overcome the technical and financial hurdles associated with bringing the AIRPod to market, it could find a niche among drivers who are looking for an eco-friendly and affordable alternative to traditional cars.
In conclusion, while the fate of the AIRPod remains uncertain, it is clear that the car generated a lot of excitement and interest when it was first pitched on "Shark Tank." Whether or not the car ultimately proves to be a success will depend on a variety of factors, including its cost, safety, and efficiency, as well as the willingness of consumers to embrace a new and untested technology.