Artificial Intelligence Can Sell Your Car In Seconds
Written by : Ashton G. Curran
Date Published : 2023-04-07
Date Updated : 2023-04-07
Category / Tag : articles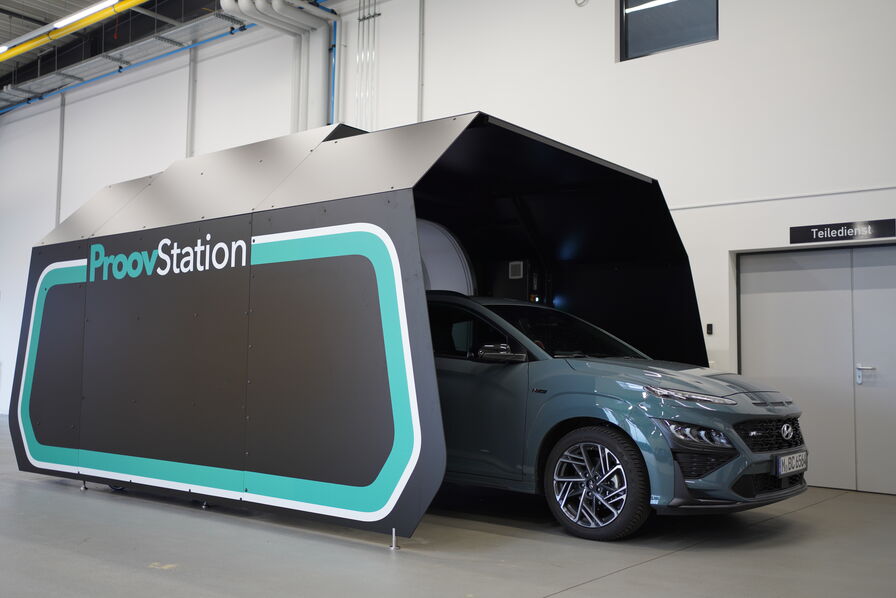 ProovStation, a company specializing in car evaluation, has introduced a unique service that utilizes artificial intelligence to evaluate vehicles and offer an instant buyback proposal....
The service is available at Carrefour hypermarket car parks in partnership with BCA Group and Michelin.
This futuristic system aims to provide every motorist with an opportunity to obtain an objective assessment of their vehicle and a reliable buyback offer.
The system is designed to offer several advantages to car owners, including free access, availability for six days a week, no obligation to sell, and a firm offer available for seven days.
If a car owner decides to sell their vehicle, ProovStation provides a valet parking service that enables someone to pick up the car from the owner's home or workplace.
The process is simple and hassle-free, with no appointment required.
Car owners can visit one of the Carrefour partners and provide some basic information about their vehicle, such as its mileage.
The Automotive Scanner installed in the system takes several pictures of the car within three seconds and performs a complete diagnosis using an AI system.
Within a few minutes, the car owner receives a firm buyback offer from BCA Group, which is valid for seven days.
The owner is not obliged to accept the offer and can use the service to obtain information about their car.
The AI system also lists all the faults found in the car during the evaluation process.
If the owner agrees to the buyback offer, they can sign the contract online and schedule an appointment for the recovery of their vehicle.
ProovStation promises to transfer the money directly to the owner's bank account within 24-48 hours.
While the concept of the ProovStation service is straightforward and efficient, the most critical aspect of the service is the accuracy of the buyout proposals.
Car owners are concerned about receiving fair compensation for their vehicles, and it remains to be seen whether the buyout proposals are reasonable or undervalued.
The use of artificial intelligence in car evaluations is an innovative development in the automotive industry.
It provides a fast, efficient, and objective evaluation of a vehicle's condition, which is crucial in determining its worth.
Additionally, the ProovStation service aims to provide convenience and accessibility to car owners, enabling them to obtain a buyout offer quickly and easily.
In conclusion, the ProovStation service is an exciting development in the automotive industry that offers car owners a unique and innovative way of selling their vehicles.
With the use of artificial intelligence, car evaluations are faster, more accurate, and objective, which can help car owners get fair compensation for their vehicles.
The service's accessibility, convenience, and availability make it an attractive option for car owners looking to sell their vehicles quickly and efficiently.