Ford Transit Courier has become electric
Written by : Ashton G. Curran
Date Published : 2023-04-07
Date Updated : 2023-04-07
Category / Tag : ford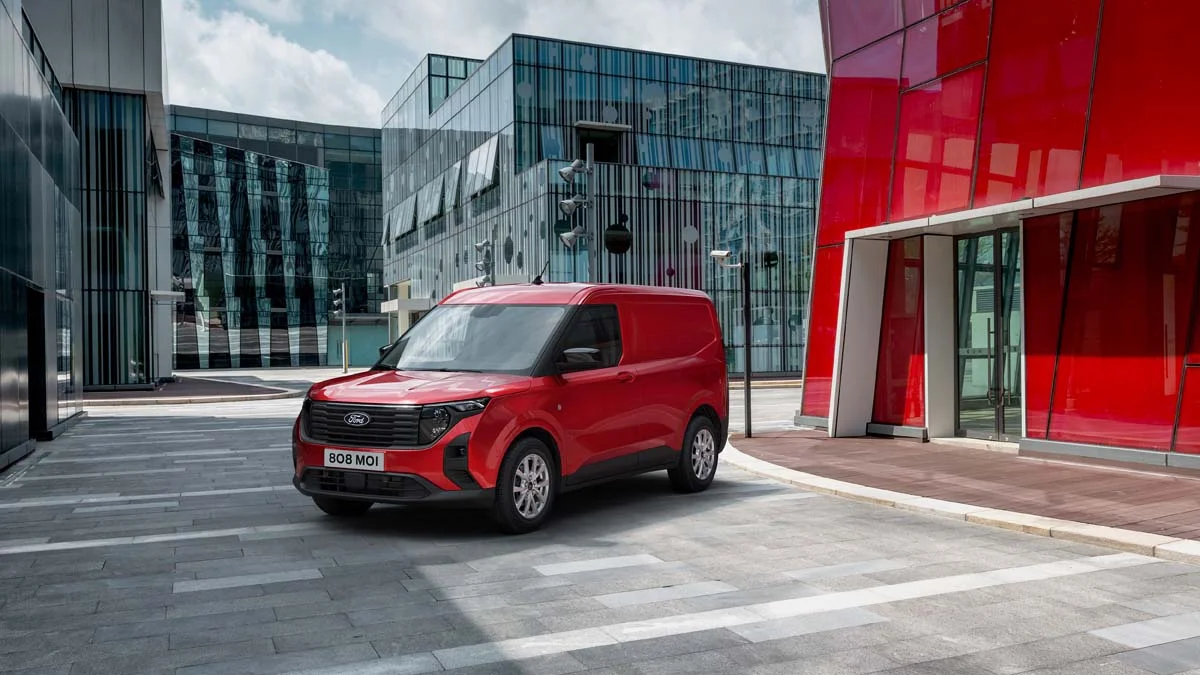 Ford's popular Courier transporter is set to receive a major upgrade in the form of an electric powertrain, which promises to deliver uncompromising performance, greater load capacity, and new connectivity features. ...
One of the key improvements is an increase in cargo space, with the latest version boasting a 25% increase compared to its predecessors.
The new model's cargo volume now stands at 2.9 cubic meters and can hold two EU pallets.
It is also possible to load up to 700 kilograms and tow up to 750 kilograms on the towbar, making it a highly versatile and practical option for businesses that need to transport goods.
To further enhance its functionality, the E-Transit Courier has a cargo hatch that allows for the loading of long pipes or planks with a length of up to 2.6 meters.
Although details about the battery size and range are not yet available, it has been confirmed that the vehicle will be front-wheel drive and feature an electric motor that delivers an output of 100 kW.
Fast charging is possible with up to 100 kW, which should allow for a range of 87 new kilometers to be recharged in just 10 minutes.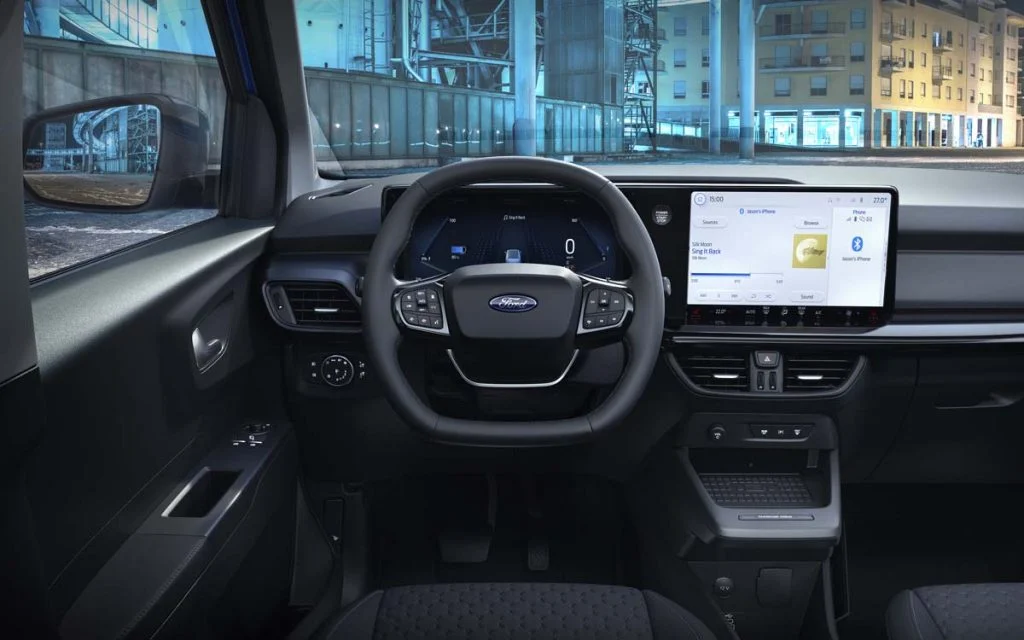 Furthermore, charging the entire battery from 10% to 80% takes only 35 minutes, and AC charging is possible with up to 11 kW, which fully charges the battery in 5.7 hours.
According to Hans Schep, the general manager of Ford Pro Europe, the E-Transit Courier marks a significant step up in size and enters a new segment of the market with its superior electric performance and increased load capacity.
The vehicle also comes with a range of new connectivity features, including Ford Pro E-Telematics and FORD Liive, which offer complete charging solutions and fleet management services.
Inside the passenger compartment, drivers will find a 12-inch digital screen in the instrument panel, as well as a 12-inch touch screen that features Ford's latest infotainment system.
It supports both Android Auto and Apple CarPlay, making it easy for drivers to stay connected on the go.
The E-Transit Courier also comes with a range of driver assistance systems as standard, including adaptive cruise control and blind spot warning.
These features make the vehicle safer and more user-friendly, especially for drivers who are new to the electric vehicle segment.
Furthermore, the vehicle is fully connected and will be able to receive wireless updates with improvements, which will make it even more efficient and user-friendly over time.
The van can also be connected to Ford Pro Service for fleet management, which will allow businesses to track their vehicles and optimize their operations.
Although production is not expected to start until late 2024, the E-Transit Courier promises to be a highly competitive offering in the electric van market.
More details about its performance and pricing will be released closer to its launch date.
However, given its impressive features and capabilities, it is likely to be a popular choice among businesses and drivers alike.