Mercedes AMG One Becomes Fastest Production Car At Monza
Written by : Ashton G. Curran
Date Published : 2023-04-06
Date Updated : 2023-04-06
Category / Tag : mercedes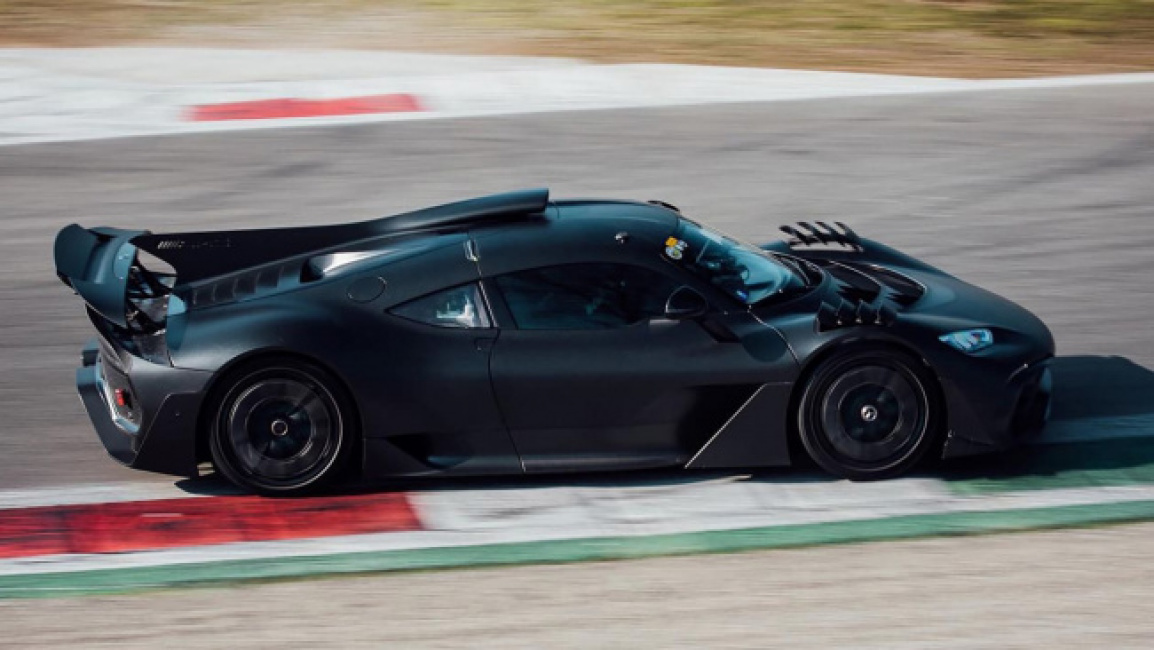 The Mercedes-AMG One has done it again! After breaking the record on the Nordschleife, this hypercar from the German automaker has now set the fastest lap time for a production car on the Monza circuit in Italy. With a remarkable lap time of 1:43.902 minutes, the Mercedes-AMG One has proven its superiority over other top-tier vehicles, including the McLaren P1, Porsche 911 GT3 RS, Porsche 918 Spyder, and even the Ferrari LaFerrari....
To achieve this record-breaking lap time, Mercedes-AMG enlisted the skills of Maro Engel, who also set the record for the Nordschleife circuit in the same car.
The Mercedes-AMG One is equipped with a 1.6-liter turbocharged V6 engine that is derived from Formula 1 racing.
Additionally, the car features four electric motors that combine to produce a total power output of 1063 horsepower.
According to the manufacturer, the Mercedes-AMG One can accelerate from 0 to 100 km/h in just 2.9 seconds and has a maximum speed of 352 km/h.
The Mercedes-AMG One's remarkable lap time on the Monza circuit demonstrates the hypercar's exceptional performance and engineering.
This vehicle is a testament to Mercedes-AMG's commitment to developing high-performance, technologically advanced automobiles that push the boundaries of what is possible in the world of automotive engineering.
Mercedes-AMG has only produced 275 units of this exclusive model, which is priced at 2.275 million euros excluding tax.
The vehicle's limited production and high price point make it one of the most exclusive and sought-after hypercars in the world.
In addition to its impressive lap time on the Monza circuit, the Mercedes-AMG One boasts a range of advanced features and technologies that set it apart from other high-performance vehicles on the market.
The car's hybrid powertrain, for example, combines the best of both worlds by providing exceptional power and acceleration while also delivering impressive fuel efficiency and reduced emissions.
The Mercedes-AMG One also features advanced aerodynamics and suspension systems that are designed to provide exceptional handling and stability at high speeds.
The vehicle's carbon fiber construction and advanced active aerodynamics work together to optimize downforce and minimize drag, which helps to improve overall performance and efficiency.
Overall, the Mercedes-AMG One is a truly exceptional vehicle that represents the pinnacle of automotive engineering and performance.
Its record-breaking lap time on the Monza circuit is just one of many examples of the car's outstanding capabilities, and it is sure to continue to impress automotive enthusiasts and collectors around the world for years to come.