The Lamborghini Revuelto configurator is now online
Written by : Ashton G. Curran
Date Published : 2023-03-31
Date Updated : 2023-03-31
Category / Tag : lamborghini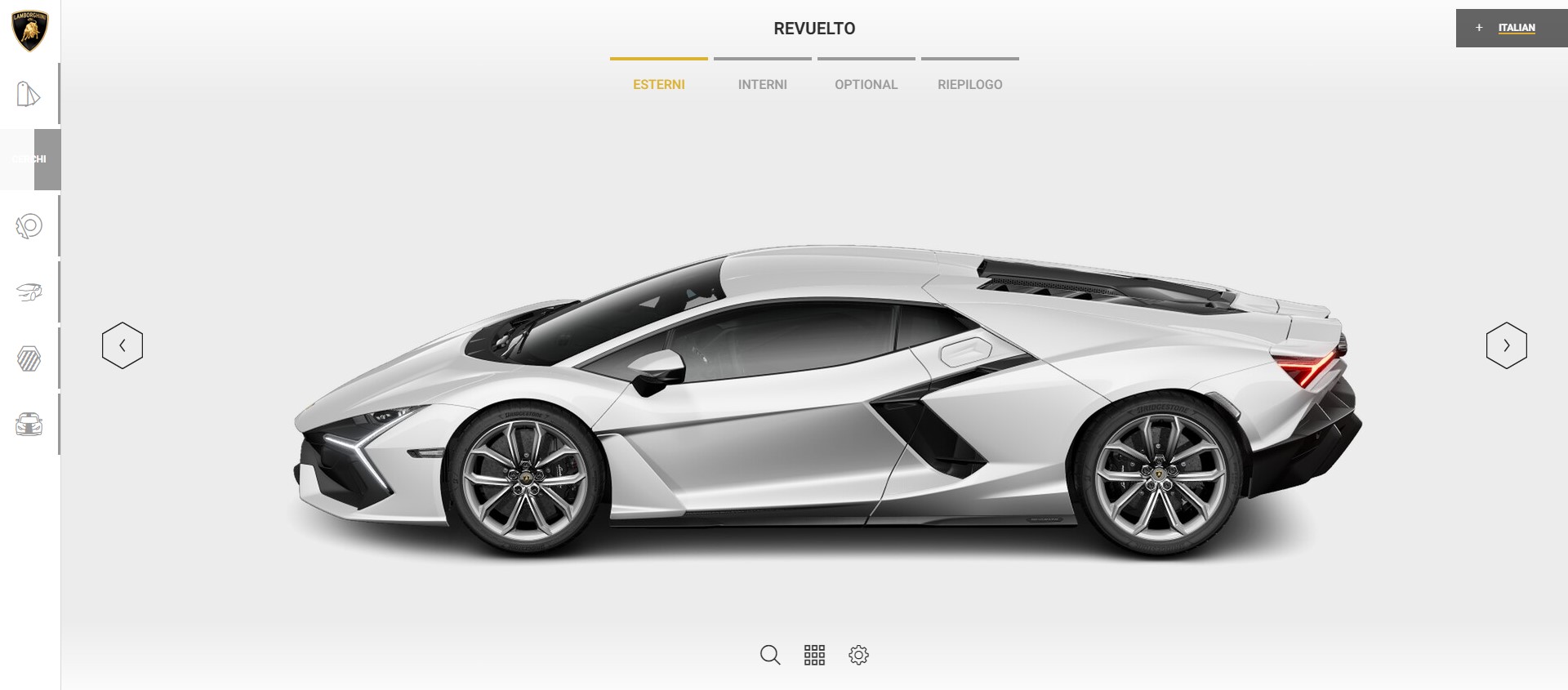 It's time to create the Revuelto of your dreams, its configurator is online. The 1015 hp supercar definitely sent the Aventador into retirement....
After years of waiting, Lamborghini has finally lifted the veil on the replacement for the Aventador .
Lamborghini wastes no time and puts its supercar configurator online .
You can already configure yours, either to have fun and dream, or to place an order.
The Italian manufacturer offers several body colors sorted according to various categories.
You're spoiled for choice, and as if that weren't enough, you can also choose a color from the Ad Personam palette.
Three models of rims are currently available in gloss, matte and bronze finishes.
It is also possible to choose the color of the brake calipers and add a titanium engine grille.
Lamborghini also offers to paint the front blade the same color as the bodywork and to add colored bands on the air extractor.
Inside, several colors and finishes are available.
You can also opt for heated seats, a Corsa Tex steering wheel, etc.
The manufacturer offers to equip its supercar with many options like the highway assistance package, the surround assistance package, the headlights package for Matrix lighting and adaptive lights, etc.
If the prices of all these options are not indicated, we imagine that they will increase an invoice for a basic model invoiced several hundred thousand dollars.