The interior of the new Porsche Cayenne
Written by : Ashton G. Curran
Date Published : 2023-03-30
Date Updated : 2023-03-30
Category / Tag : porsche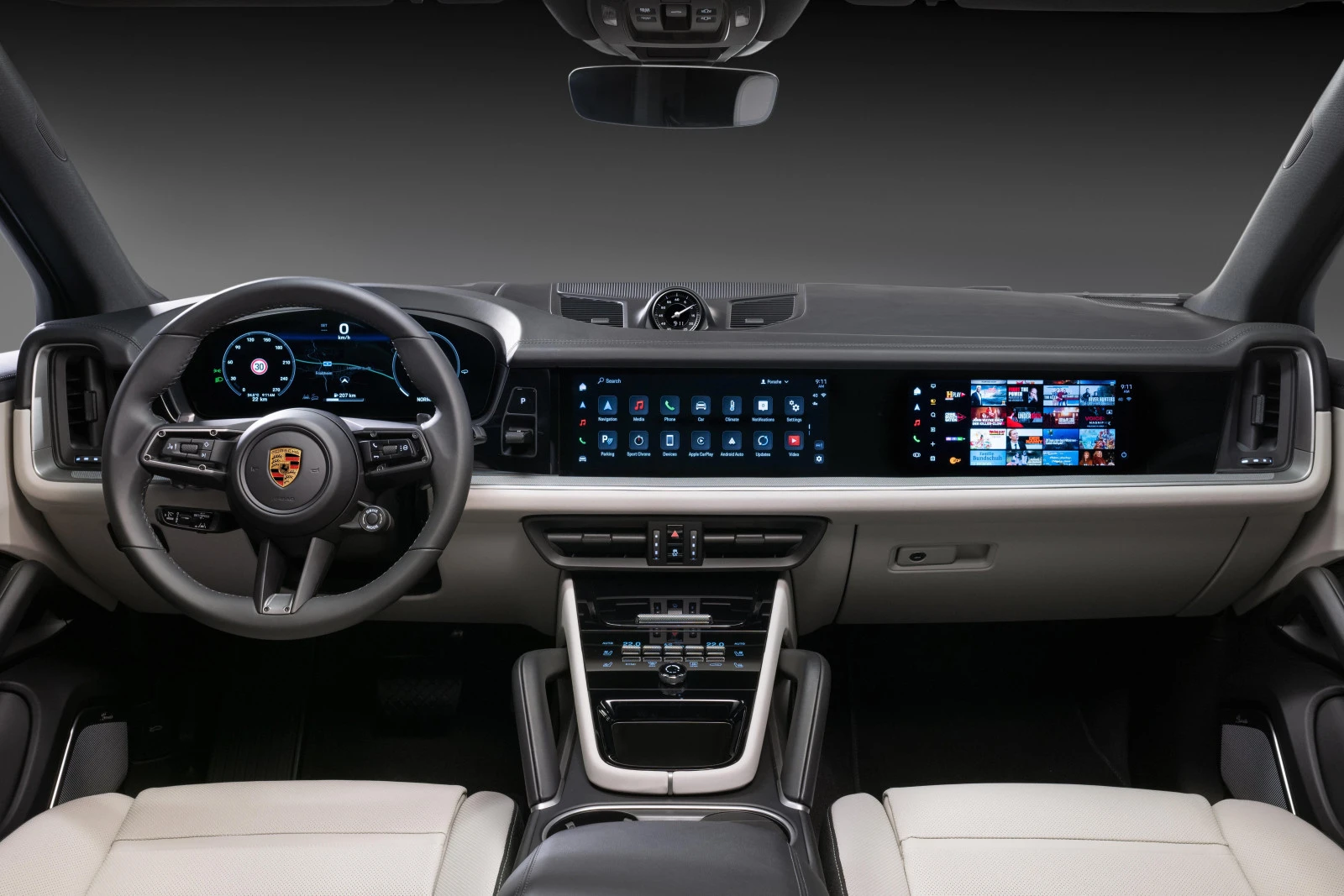 Porsche has revealed the interior of the refreshed Cayenne ahead of its April 18 debut. ...
The German manufacturer today released another piece of the puzzle of the renewed Cayenne which will debut on April 18.
This time, Porsche chose to reveal the interior of the SUV focusing mainly on the dashboard which appears to have been significantly redesigned.
Initially, the analog tachometer is a thing of the past and the driver faces a 12.6" digital instrument panel in front of him.
Depending on the model version, the panel has a total of seven different configurations.
In the center, the 12.3" diagonal infotainment screen dominates, supporting Siri voice commands, online navigation and the ability to stream videos when the car is parked.
Below this, there is a screen that combines haptic feedback and physical buttons exclusively dedicated to the air conditioning .
At the same time, the steering wheel comes from the 911 and the gearbox selector has been moved from the center console next to the steering wheel, as in the Taycan .
The optional equipment also includes a 10.9" screen for the front passenger that gives them control over the multimedia and navigation system.
Thanks to a special filter, the screen can project videos without distracting the driver.
We remind you that the new Cayenne will also be equipped with a semi-active chassis, HD-Matric LED headlights and a new air suspension with double chambers and compression and rebound control of the shock absorbers.
Finally, under its hood, the base version with the V6 engine is expected to have increased power, while the 2.9 lt V6 of the Cayenne S will be replaced by a 4.0 lt twin-turbo V8.
At the top of the range will continue to be the Turbo GT version, which according to reports, its horsepower will reach 650 PS.