The Smart 3 Electric Car Will Arrive In Europe In 2024
Written by : Ashton G. Curran
Date Published : 2023-03-26
Date Updated : 2023-03-26
Category / Tag : smart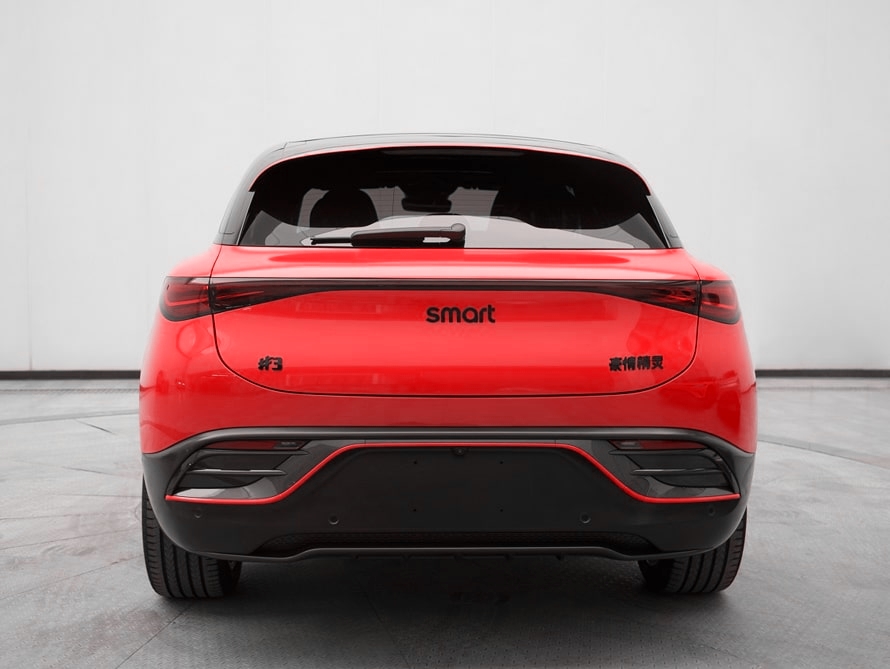 Smart, the car manufacturer partially owned by Mercedes and Geely, is set to launch its new model, Smart #3, in the European market in 2024....
The larger coupe-style SUV will premiere at the Shanghai Motor Show in mid-April. Smart #3 will be the company's second joint model since the joint ownership, with last year's #1 electric car being the first. The Smart Europe boss, Dirk Adelmann, confirms that the #3 will be "bigger, more spacious and sportier" than its predecessor.
China's Ministry of Industry and Information Technology has already type-approved the #3 model, revealing details about its dimensions and engine options. The car will measure 4400mm in length, 1800mm in width, and 1600mm in height, with a wheelbase of 2785mm. The #3 will have two engine options, an entry-level model with 268 horsepower and rear-wheel drive and a sportier Brabus version with a dual set of engines that provides 422 horsepower. The car will go from 0 to 100 km/h in 3.9 seconds.
Smart #3 will be based on Geely's SEA platform, which is used by other Geely companies, including Volvo and Lynk & Co. Dirk Adelmann also reveals that Smart has reserved the #2 model name for a future more compact electric car, which may replace Smart's ForTwo models. Despite the premiere being three weeks away, there is already a lot of known information about the Smart #3, including pictures of the car.